Foursquare Flees Blackout, Finds Midtown Refuge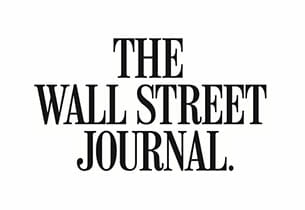 Foursquare Flees Blackout, Finds Midtown Refuge
Some businesses with offices inside the blacked-out neighborhoods of Lower Manhattan have started seeking alternative accommodations, including location-based social network Foursquare.
The technology company searched for new office space until 1:30 a.m. on Wednesday morning and moved into its new offices just hours later.
Foursquare, which moved to new offices at 568 Broadway in SoHo six months ago, is one of hundreds of companies without power below 39th Street. While that didn't disrupt service on its web application — a social network that allows users to "check in" with their current location and alert friends — company officials said employees were struggling to work on other projects, especially because many live in the darkened areas downtown.
"A lot of our employees live nearby, and our office has no power. It's the perfect storm for a tech company right now," said Derek Stewart, who oversees finance and business operations for Foursquare.
Stewart said he made about 50 phone calls Tuesday to the company's contacts in technology, real estate, law and accounting looking for temporary space to accommodate about 75 employees. The company's broker, Sean Black of Jones Lang LaSalle, helped find three possible spaces in Midtown.
The scouting effort, Stewart said, required talking their way past security guards so they could enter the buildings late at night.
Foursquare ultimately found space on the 43rd floor of the Time-Life Building at 1271 Sixth Ave., which has been newly set up by Quest Workspaces, a company that provides shared "co-working" spaces for smaller companies. Foursquare was able to strike a deal for the space with a flexible timeline in the early morning hours.
For a company used to being in the heart of hip Silicon Alley, a buttoned-up Midtown office is a change. But the makeshift offices also have advantages.
"I think people just feed off of each other's emotions," Stewart said. "It really feels like another start-up, like back when Dennis [Crowley, one of the company founders] was at his kitchen table. We're getting the scrappy start-up back into us."
Foursquare has also set up temporary offices in Brooklyn for employees unable to get across the bridge.
Black, the broker, said he has set up a hotline for companies looking for temporary space, and has received calls from multiple other companies looking for temporary space in Brooklyn, Manhattan, Queens and New Jersey.
---
Quest Workspaces supports a safe, undisrupted and compliant work environment. Our workspaces focus on private offices with onsite support that enables social distancing, and also offer virtual office packages and remote services to keep your business moving forward from your home or Quest office. Contact Quest today to find a flexible solution that works for you, and discuss how to benefit from our services while also complying with local COVID-19 mandates.

Call us at 800.268.1051 or email solutions@questworkspaces.com