5 Creative Events You Can Do in Coworking Meeting Rooms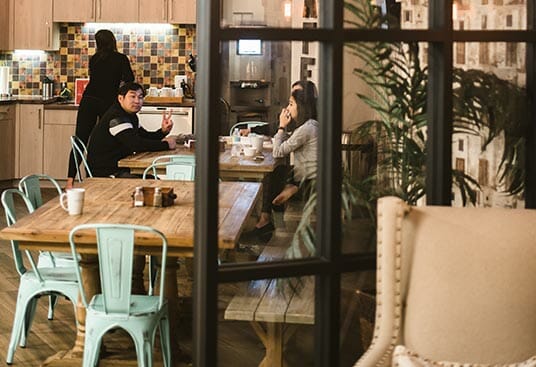 5 Creative Events You Can Do in Coworking Meeting Rooms
Now, more than ever, it's easier to find great meeting rooms in different cities all over the country. You can find shared office spaces for rent practically anywhere in the U.S., with the rest of the world catching up as well. According to the Global Coworking Unconference Conference (GCUC)'s forecast, by 2022, there would be 6,212 coworking spaces in the U.S. and a global total of 30,432.
The growth of coworking's popularity isn't surprising, considering that it gives digital nomads, freelance workers, and already-established companies the opportunity to network and collaborate in a more relaxed setting.
Coworking spaces, though, aren't just for traditional meetings. You may use them creatively and take advantage of the networking opportunities they present.
1. Lunch and Learns
Want a quick way to learn and share ideas? Do a Lunch and Learn in a coworking space. In this program, you can set up lunch with your fellow coworking members and one or a few can talk about the project they're currently working on. Lunch and Learns are an excellent use of your time and the fact that they can be as formal or informal as you'd like makes it easy to accomplish.
2. Skillsharing
In an ever-competitive market, having extra skill sets is more important than ever. This is where skillsharing comes to play. Since coworking spaces are a melting pot of differently-skilled individuals, you can utilize them for sharing your unique skills to others in your coworking community.
For example, if you're a freelance graphic designer, you may share the basics of graphic design with others, and who knows? They might be able to use it in some way to improve their business. The same goes for skills you might learn from others, like social media marketing or even a hobby like knitting.
3. Weekly Happy Hours
Anyone interested in Martini Mondays or Thirsty Thursdays? Alcohol is a great social lubricant, meaning it helps people feel more comfortable in social settings and occasions. A weekly happy hour then presents you the opportunity to mingle and do some networking without any pressure.
4. Work Sprints
If you or your employees are strapped for time and need serious heads down time to beat a deadline, rent a coworking conference room and work in sprints. Because everyone's in a different and more stimulating environment, as coworking spaces are designed to be, you're likely to get more done. Plus, if you're with your team, the sense of cohesiveness can be another motivation to get the job done.
5. Bounce Hours
It's always interesting to hear what fellow coworking members are working on and to share what's on your plate, as well. This is what bounce hour accomplishes. Similar to daily scrum meetings, bounce hours let you talk about the projects you're expected to work on. At the same time, if there are areas you could use some help with, your coworking buddies may offer some suggestions.
Make Coworking Even More Fun
With different creative ways you can utilize coworking meeting rooms, you may now be searching for a space to call your coworking home. Well, look no further than Quest Workspaces. With the combination of hospitality, quality, and community, you'll feel right at ease in our coworking spaces, all the while surrounding yourself with like-minded people, fellow entrepreneurs, and kindred creative spirits.
Reserve your meeting room today.
---
Quest Workspaces supports a safe, undisrupted and compliant work environment. Our workspaces focus on private offices with onsite support that enables social distancing, and also offer virtual office packages and remote services to keep your business moving forward from your home or Quest office. Contact Quest today to find a flexible solution that works for you, and discuss how to benefit from our services while also complying with local COVID-19 mandates.

Call us at 800.268.1051 or email solutions@questworkspaces.com